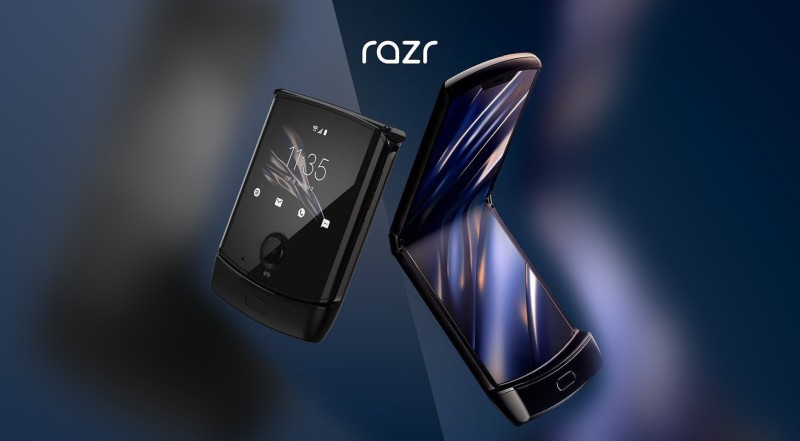 Yep, call me a hater, but I sincerely believe that The new Motorola Razr is a failure of a product.
As a disclaimer:
I'm one of those people who were fascinated by the original Razr V3 – I owned 3 of those. Why 3? Because they had a fatal flaw in the case design and one of their hinges, which contained the cable connecting the device body with the screen on the lid. It was a weak point, which would eventually fail and break after some usage. Repairing was a temporary solution. But I was so in love with that phone back in 2005 that I just went and bought a new one as soon as the old one would fail. Stupid, I know 😀
Today the story is quite different. I'm still stupid, but the market has changed a lot. Especially when it comes to the high-end devices in the higher price range. We're used to seeing there Apple's top devices, with a couple of Android flagships murking iOS's water recently. A common sense is that you'd expect a very potent smartphone at $1000+.
Then the foldable screens happened and obviously some manufacturers are not sure what to do.
The recent announcement of the Motorola Razr was leaving a trace of mixed reviews along its path. And this is far from surprising given the specs of the phone:
Operating System
Android 9 Pie
Display (internal)
6.2-inch pOLED, 2142×876, 373PPI
Display (external)
2.7-inch gOLED, 800×600
Processor
Qualcomm Snapdragon 710
Storage
128GB, No Memory Card Slot
RAM
6GB
Main Camera

16MP

, 1.22µm pixels, ƒ/1.7, EIS
Selfie Camera

5MP

, 1.12µm pixels, ƒ/2.0
Connectivity
Wi-Fi 802.11ac, Bluetooth 5.0 LE, NFC, USB-C 3.1, eSIM
Audio
Single

mono

speaker
3.5mm Audio Jack
No
Wireless Charging
No
Waterproof
Only Splash
Battery
2510mAh, 15W TurboPower
I love to compare new shit with my old Samsung Galaxy S6 from 2016, which had 2560×1440, 577PPI screen resolution vs 2142×876, 373ppi of the Motorola Razr.
The cameras' MPs are the same …the S6 has wireless charging, which the Razr doesn't. It also has a memory card slot, which the Razr doesn't. Same goes for the 3.5mm audio jack, stereo speakers, IR …you get the idea of what kind of barebone piece of "modern" tech, we've been introduced to.
"It's not that the price of the Motorola Razr is too high, it's just that the device is too low."
Why would anybody at Motorola think it's a great idea to ship a product with mediocre (at the least) specs (camera, battery, etc.) in the top price range is quite beyond me. Especially given the products of the competition. On top of that, we're currently in a global financial crisis which amplifies the factor at which the market is weighting a product's value-to-price ratio. And in this component the Razr is hitting a solid bottom.
In a nutshell
It's not that the price of the Motorola Razr is too high, it's just that the device is too low. I can hardly imagine someone in 2020, who is willing to spend $1500 on a smartphone with 5MP low-quality selfie camera.
Especially when it comes to the camera, Motorola is quite inconsistent with their own product line. In May they are expected to launch their flagship, the Edge+, which is to arrive with 108MP main camera. Compare this to the 16MP main camera of the Razr.
I'd like to quote tomsguide.com on this:
"…there's a certain standard of performance you expect when spending quadruple digits on a handset, and the Razr bucks that trend." (Tom's Guide)
Here are some more detailed reviews:
It's a very sad story to see the resurrection of one of your favorite products only to get your hopes brought down by a miscalculated product design. Pitifully, the new Motorola Razr is a failure of a product.